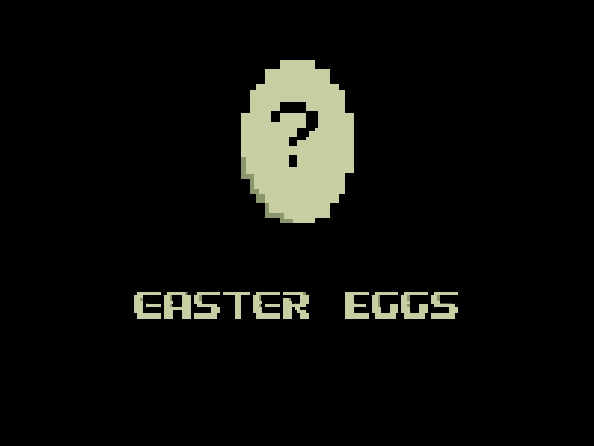 Easter Eggs
Si quiere jugar desde tu teléfono o el enlace principal te causa algún problema:
Note:
I feel that the game is not in English, but I do not feel qualified to make an acceptable version of its translation ...
Un padre muerto en extrañas circunstancias, una fórmula que puede cambiar el mundo, una empresa que quiere hacerse con el monopolio mundial de energía. Tendrás la oportunidad de cambiar el mundo desde tu casa…
Una pequeña aventura que intentará recordarte aquellos maravillosos años de los 8bits. Un pequeño guiño a la comunidad retro. No olvides que tendrás que jugar un juego dentro del juego, intenta desoxidar tus habilidades de salto…
No olvides tener activado el sonido es una parte importante del juego.